Local
The Lippman School has many local partners who help to enhance the programming offered to our students and families. The school is a founding member of the Portage Path Collaborative in Akron, whose partners include Akron Public Schools, Akron-Summit County Public Library, Stewards of Historical Preservation, Summit County Historical Society, Summit Metro Parks, and the University of Akron's Cummings Center for the History of Psychology. This group collaborates on the educational programming and festivities around North American First People's Day.
The school also collaborates with the following institutions on a variety of curricular programs:
Kent State University's Academic Diversity Outreach and Development in the Department of Education
Cuyahoga Valley Environmental Education Center of the Conservancy for Cuyahoga Valley National Park
Shaw Jewish Community Center of Akron
The school also works with a variety of local experts and community organizers in a plethora of fields including gardening, composting, politics, civics, technology, and intergenerational learning.
Students Plant 50 Trees in Akron Parks
4/15/2015
As part of our 50th Anniversary celebration, we donated 50 trees to the city of Akron, and planted them at Schneider Park, Hardesty Park, Forest Lodge, and the Glendale Steps.
Our students, parents, teachers, and volunteers did a great job!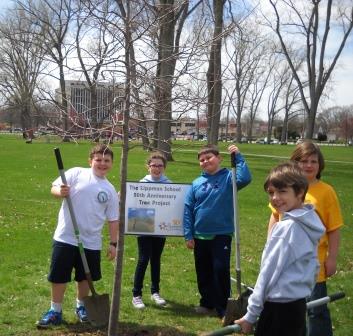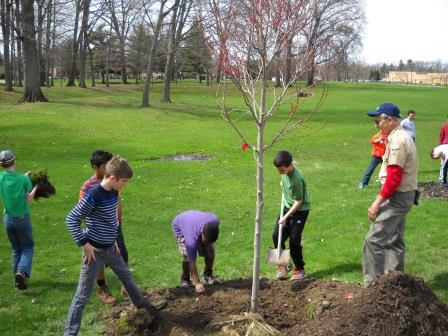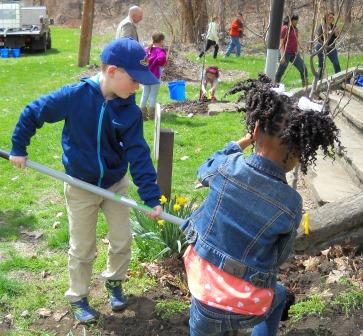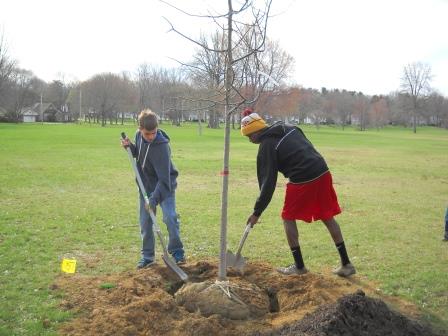 Special thanks to the Akron City Parks Department, City Arborist, Bill Hahn, and the "Keep Akron Beautiful" organization.
Thanks also to our generous sponsors who made it possible for us to donate the trees. Click here for
full sponsor list
.