Affordability
Our goal is to make the Lippman Experience available to every child. Financial Aid is available.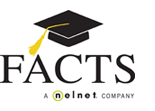 The Lippman School makes use of FACTS Grant & Aid Assessment to help us evaluate requests for financial aid. If you would like to complete an application online, please click here.
If you would like more information about the company, feel free to visit their Web site at www.factsmgt.com. FACTS works with nearly 5,000 educational institutions and over a million families each year, helping them achieve their goals. They have been in business since 1986 and specialize in working with schools like ours.
For additional assistance, please contact Debbie Zelin by email at DZelin@The LippmanSchool.org or by phone at 330-835-0074.